Vous êtes sur la page: Portraits
MEN AND WOMEN WHO HAD A POLITICAL ROLE MAJOR SERIES IN THEIR COUNTRY
I searched for every personality an important virtue that they embodied , the expression of the eyes and color monochrome often have served to strengthen my choice of these exceptional men and women value .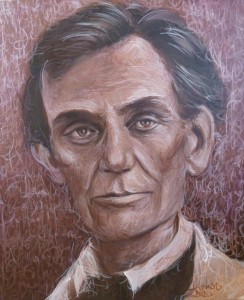 ABRAHAM LINCOLN UNITED STATES Determination
"As I would not be a slave, I would not be a master. This expresses my idea of democracy. (…) My main goal in this struggle is to save the Union , and it is not to save or destroy slavery. If I could save the Union without freeing a slave even , I would, and if I could save it by freeing all the slaves , I would do it , and if I could save it by freeing some and not releasing other , I also do it. What I do about slavery and the colored race , I do because I think it helps to save the Union , and that I fail , I neglected because I do not think it would help to save the Union . I will do less whenever I shall believe what I am doing hinders the cause , and I will do more as soon as I believe that I actually help the cause. (…) I leave you, hoping that the lamp of liberty will burn in your bosoms until there was no longer any doubt that all men are created free and equal . "Abraham Lincoln
Quotes – Army of the Cumberland and George H. Thomas Source Page – www.aotc.net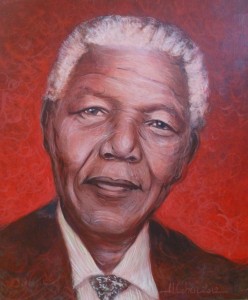 NELSON MANDELA SOUTH AFRICA Courage
"Our deepest fear is not that we are not up to it, facing our mediocrity or our shortcomings , our deepest fear is that we are powerful beyond our limits. This is our light . , not the darkness that most frightens us We ask ourselves the question: " who am I, that to be gorgeous, talented , fabulous? " Actually who are you not to be you ? a child of God . you playing small does not serve the world . illumination is not you shrink to avoid insecure others. We were born to make manifest the glory of God that is within us. it is not only a chosen few , it is in each of us, and as and when we let our own light shine , we unconsciously give other people permission to do the same. by freeing us from fear, our presence automatically liberates others. " Nelson Mandela
Nelson Mandela during his inauguration as President of the Republic of South Africa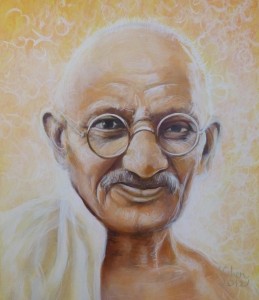 MAHATMA GANDHI INDIA Authenticity
"When I think of the contrast between my littleness , weakness of my ability and the greatness of what is expected of me, I'm dizzy . But at the same time , I see very well, this great hope that my fellow put in me is no way a tribute to my personality which is a curious mixture of Jekyll and Hyde . No, they see the incarnation, probably incomplete, but even more remarkable is my data limitations, two priceless qualities: truth and non -violence. (…) It may be that I am despicable , but when the truth is using me to speak , I am invincible. (…) There is no " Gandhism " , and I do not want to see sect be after me. I do not pretend to have been the origin of a new doctrine. I just wanted in my own way , apply to the problems of our daily lives the principles of eternal value . " Gandhi
Krishna Kripalani Editor , All men are brothers life and thoughts of Mahatma Gandhi from his works , Gallimard Folio Essays, 2007.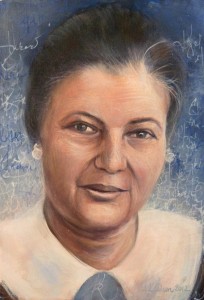 SIMONE VEIL FRANCE Respect
" In France , Seventy-six thousand Jews were deported , but three quarters of the Jews of France were saved. They owe it to the thousands of French who helped and who embodied the courage , generosity and solidarity. If I mention the righteous , it is because I am convinced that there will always be men and women of all backgrounds and all countries capable Best . A fair example , I want to believe that the moral force and the individual conscience can win . (…) I express my most ardent wish that this day decided by the United Nations inspire all leaders wishes, to all men and women around the world, respect for others , rejection of violence, the antisemitism , racism and hatred . " Simone Veil
Speech by Mrs Simone Veil on the occasion of the international day of remembrance dedicated to the memory of the Holocaust at the United Nations.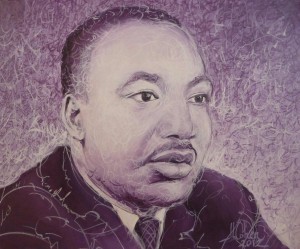 MARTIN LUTHER KING UNITED STATES Tolerance
" I tell you here and now, my friends, even though we face the difficulties of today and tomorrow, I still have a dream. It is a dream deeply rooted in the American dream . I dream that one day this nation will rise up and live out the true meaning of its creed: "We hold these truths to be self evident by themselves that all men are created equal … I have a dream that one day, down in Alabama where its vicious racists , with its governor having his lips dripping with the words " interposition " and " nullification " one day, just in Alabama , little black boys and little girls, little boys and little white girls be able to join hands as brothers and sisters. I am now a dream. I dream that one day every valley shall be exalted , and every mountain and hill shall be made low , the rough places will be full, even a nipple pierced , and the glory the Lord shall be revealed to all beings of flesh at once . Such is my hope. Such is the faith that I back to the South . " Martin Luther King
"I have a dream " speech by Martin Luther King at the Lincoln Memorial
Washington DC, August 28, 1963 .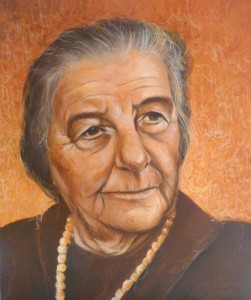 GOLDA MEIR ISRAEL Devotion / Dedication
"I am convinced that in the Middle East, we will all continue to exist as sovereign states . None of us leave . But we have a choice between persevere in sterile mutual destruction , making us each other hard with no benefit to anyone, or we engage in a constructive way and build our countries individually, but all together. If each of us wants the maximum for its neighboring people , it is essential that we work with our neighbors to the solution of our problems régionnaux . Our borders are not only the lines that divide us are also bridges that connect us . No huge nation is an island . We are bound to each other by the problems of our region , our world . We can make these links a curse or a blessing. It is each country to decide. " Golda Meir
Golda Meir October 1970 Speech on the Occasion of the 25th Anniversary of the UN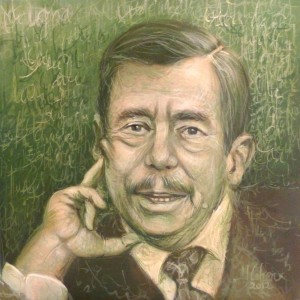 Vaclav Havel CZECHOSLOVAKIA Humility
" No word is limited in the sense that the etymological dictionary willing to grant him. Each word contains in it the person who utters the situation in which it is delivered and the reason that wants to be pronounced . The same word shines one day an immense hope and emits a day other than death rays . The same word may be true one day and another lying , bright day, another harmful. […] The same word can be used to build peace , while another day the echo of guns echoes in each of its letters. " Václav Havel
Excerpt from Vaclav Havel – Love and truth must triumph over hate and lies – Speech translated from Czech Barbora Faure , Jan Rubes , Zlata Chatel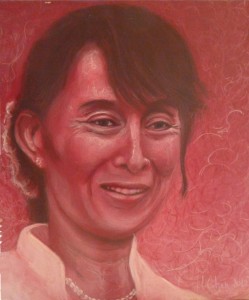 Aung San Suu KI BURMA Compassion
" It is not power that corrupts but fear : fear of losing power to those who exercise it , and fear for those clubs that power oppresses … In its most insidious form, fear takes the mask of common sense or even wisdom , condemning as foolish, reckless, insignificant or futile the small, daily acts of courage which help to preserve self-respect and human dignity. a subject to an iron law people and conditioning the fear is struggling to break free from dirt debilitating fear. But no machinery of state, albeit the most overwhelming , can not prevent the courage to resurface again and again, for fear is not the natural state of civilized man . "
ASSK
Excerpt from the book of Aung San Suu Ki " Freedom from fear" 1991www.desfemmes.fr/essais/democratie/aungsan_seliberer.htm
Google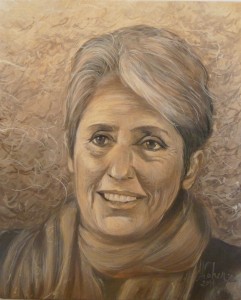 JOAN BAEZ  UNITED STATES   Inlassable
Early in your life, you have devoted your energy both in music and political engagement with surprising tenacity … [* Joan Baez *].
"I was very lucky, because I love both. I need both. Young age, I could not sleep quietly, doing nothing, when I knew that people were suffering under a corner of the sky. I have not lived my commitment as a sacrifice, even if it has often taken to put my career in the background, which I repeatedly been criticized in the workplace. For me, from my childhood, it was clear that I could do both front, I also did it naturally as breathing. I usually make it by saying that I did not choose art and social conscience. But it is them who chose me as a messenger. »
Interview Fara C. humanity March 12, 2010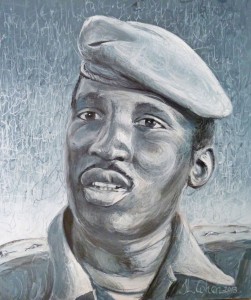 Thomas Sankara  BURKINA FASO   Integrity
"I speak on behalf of women around the world who suffer from one operating system imposed by the males. As for us, we are ready to welcome all suggestions from around the world, allowing us to achieve the full development of the Burkinabe woman. In return, we give to all countries sharing the positive experience we do with women now present at all levels of the state apparatus and social life in Burkina Faso. Women who fight and proclaim with us, that the slave is not able to take his revolt does not deserve that one feels sorry for himself. This slave will respond only to his misfortune he is deluding the suspicious condescension of a master who claims to overcome. Only frees struggle and we call on all our sisters of all races to come up to the assault to conquer their rights. (…) I speak for the mothers of our poorest countries, who see their children die of malaria or diarrhea, unaware that it exists, to save them, simple ways that science multinational does not offer them, preferring to invest in the laboratories of cosmetics and cosmetic surgery to the whims of a few women or men whose vanity is threatened by excess calories their meals too rich . These simple methods recommended by WHO and UNICEF, we decided to adopt and popularize them. "Thomas Sankara
Thomas Sankara – speech at the 39th Session of the UN General Assembly, 4 October 1984. www.afrik.com/article12676.html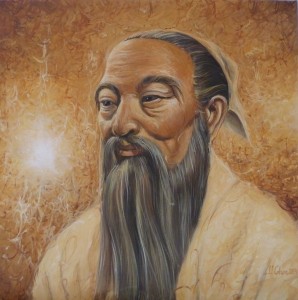 Confucius CHINA Wisdom
XVII.6. Chuang Tzu asked Confucius what is the virtue of humanity. Confucius said, "This one is perfect which is able to practice five things everywhere and always. "Tzu chang said," Let me ask you what those five things? »
"These are replied Confucius, deference, greatness of soul, sincerity, diligence and generosity. Deference inspires respect; magnanimity wins hearts; sincerity gets trust; diligence performs useful work; generosity makes it easy direction of men. »
Lun Yu The Analects of Confucius, translation Seraphin Couvreur.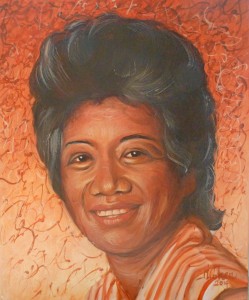 CORIA AQUINO PHILIPPINE Accuracy
"In light of recent events, now is a good time to share some of my deepest convictions and greatest.
First of all, I believe in the truth. Before discussing the agenda, let's look first within ourselves. Before trying to discern who to believe, first let's some of what we believe. Before requiring anything of our leaders, let us first to demand of ourselves. Let us be true to ourselves and all that we ask others to respect.
Second, I believe in democracy. Twenty years ago, I found myself living in a role that I was not looking. Against all odds, I agreed to run for the presidency mainly because of political opposition to the time needed for a candidate to unite to end the Marcos dictatorship and restore democracy.
One of my first official acts was to release all political prisoners, including senior officials of the Communist Party. It was an affirmation of my belief that our democracy can not flourish if the Filipinos of all faiths can come to enrich it.
I believe that in any democracy, public office is a public good, particularly that of the presidency. I am well aware of my shortcomings as a human being, which is why I always look the intercession of God. And I urge you, everyone, for joining me in prayer, introspection and discernment. Not one of us has all the answers – we must always seek divine guidance to find the right path. »
Cory Aquino speech extracted Jesuit Ateneo de Manila University
"Defending freedom of expression, particularly freedom of the press, is not as simple as it sounds. I discovered, between 1986 and 1992, as President of the Philippines … At first, I considered that the preservation of our democratic achievements – including freedom of the press is one of the most important – was before my susceptibility personal. But I had to set limits when the behavior of some threatened my reputation as head of the nation, or even democracy that gave them this freedom. The balance has been difficult to find, but my decisions were guided by one basic rule: If anyone has the right to speak and express themselves freely, any of its rights is accompanied by the duty to be faithful to facts correct and decent. »
Freedom of expression and democracy http://www.unesco.org/bpi/fre/3mai98/cory.htm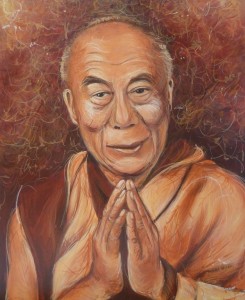 DALAI LAMA TIBET Benevolence
"I'm only human and like the others, I aspire to a happy life. I believe that every human being, regardless of skin color, religion, social status, is entitled to the happy life. " The Dalai Lama expressed in these words of his primary commitment, namely the promotion of human values. This is a key factor for a happy life at the individual level, family level and community level. "In our modern times of stress and ambition, not enough attention is paid to these values ​​that ensure peace of mind." He said that these values ​​"does not necessarily stem from religious instruction, but common sense, experience, physical well-being and the warmth of the human community."
The Dalai Lama also wanted to show members that it is not a separatist movement and refuses violence. "We seek autonomy within the People's Republic of China. It is our interest, we have a China hardware needs," he said. What the Tibetan ask is to have rights, minority rights included in the Constitution. "We try to promote a harmonious society," he added, "but how to develop it during the reign of fear? This can only be achieved by trust and mutual respect."
Message of peace of the Dalai Lama to address MPs
European Parliament as part of the Year of Intercultural Dialogue. 04-12-2008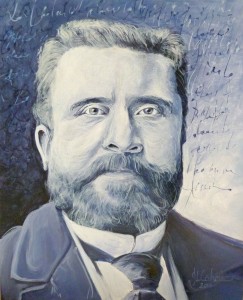 JEAN JAURES FRANCE Equity
"There are twenty-two years, it is I who uttered by the usual speeches. I remember (and maybe some of my colleagues then remembers it too) that I had chosen the theme: human judgments. I asked those listening to me to judge men favorably, that is to say, fairly, be attentive in the most mediocre minds and the most devoid lives, with lines of light, fugitive sparks of moral beauty by which reveals the vocation of greatness of human nature. I prayed to interpret indulgently groping the effort of the uncertain mankind. … Humanity is cursed if to show courage she is condemned to kill forever. Courage, today is not to keep the world the dark cloud of war, terrible cloud, but dormant, which can still boast that explode on others. Courage is not left in the hands of the force resolving conflicts that reason can solve; for courage is the exaltation of man, and this is abdication. Courage for you all, courage every hour, is to bear unflinchingly the tests of all kinds, physical and moral, that prodigal life. Courage is not to deliver its willingness random impressions and forces; is to keep the inevitable weariness in the habit of work and action. ……. Courage is to dominate his own faults, to suffer but do not be overwhelmed and go his way. Courage is to love life and watch the death of a quiet glance; is to go to the ideal and understand the real; is to act and to give great causes without knowing what reward reserve our effort deep universe, or whether it provided him a reward. Courage is to seek the truth and say; it is not to be the law of the triumphant lie that happens ….
Speech to the youth, Albi, 1903 Encyclopedia of socialism
"Anyway, citizens, and I say these things with a sort of despair, there is more, when we are threatened with murder and savagery, a chance for the maintenance of peace and salvation of civilization is that the proletariat gathers all his forces with a large number of brothers, English, French, Germans, Italians, Russians and that we ask the thousands of men to unite to that unanimous beat of their hearts away the horrible nightmare. »
Extract the last speech and final caution of Jean Jaurès in Lyon as July 25, 1914, a week before his assassination, July 31, 1914
Spiritual portraits